2019
PromFest 2019

The Pärnu International Opera Music festival – PromFest had its 8th edition this year counted from 2005 when the first festival took place.
Usually, PromFest presents one new opera production – I Capuletti e i Montecchi, produced especially to be premiered during the festival, but this year there were three different productions in the program! In addition, there was a chance to bring back to the festival two previously produced operas, which had the opportunities to run in the repertoire in Tartu Vanemuine Theatre and Kaunas State Musical Theatre – Aida (produced in Tartu Vanemuine Theatre in 2015) and The Tsar's Bride (produced in Kaunas Musical Theatre in 2013). Both these two old productions were shown their last time during PromFest.
Exhibition "Coloraturas"
The Festival was opened with the exhibition of the costumes designed by PromFest's scenograph Madis Nurms. He has done scenography for seven opera production as well as he has directed the opera "Aida" for PromFest in 2015. The exhibition was displayed in the Port Arthur shopping center in the heart of Pärnu. Gutentor Simple Text
The 11th Klaudia Taev Competition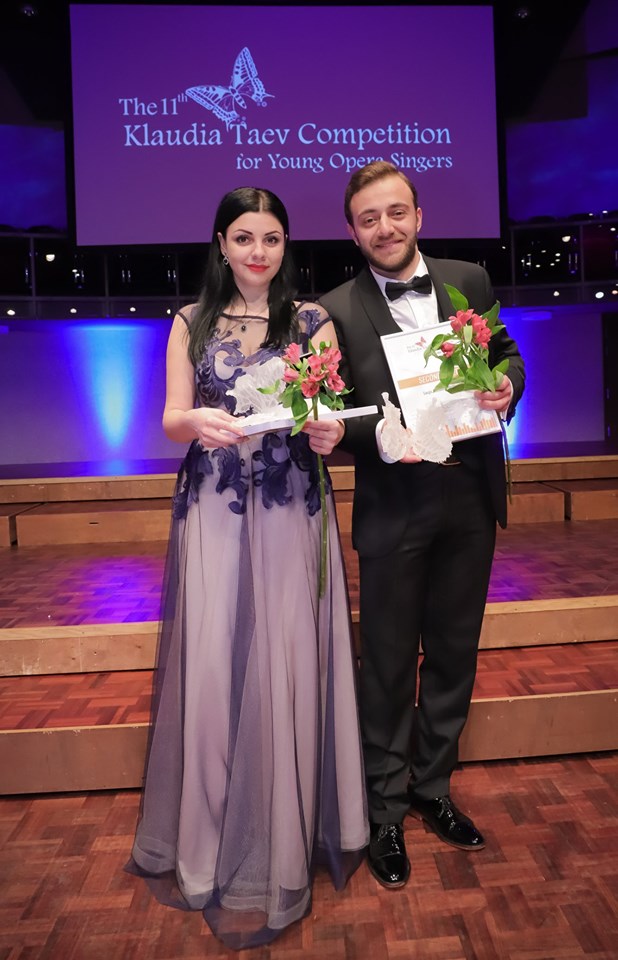 The Festival's main event – The Klaudia Taev International Competition for Young Singers took place 11th time on 20 – 26 of May 2019. There were 182 participants from 39 countries. The Competition's first round took place in 26 different cities across Europe – in Amsterdam, Budapest, Bucharest, Berlin, Cluj-Napoca, Graz, Detmold, Helsinki, Kaunas, Kyiv, Lviv, Maribor, Mainz, Malmö, Milan, Minsk, Moscow, Oslo, Riga, St.Petersburg, Sofia, Stockholm, Tartu, Vienna, Yerevan and Zagreb.
The chairwoman of the Jury was American mezzo-soprano, the soloist of Metropolitan Opera New York, Dolora Zajick. She gave also a 3-day masterclass, Singers came from 39 countries: Armenia, Australia, Belarus, Brazil, Bulgaria, Canada, China, Croatia, Czechia, Cuba, Denmark, Finland, France, Germany, Great Britain, Greece, Hungary, Israel, Italy, Japan, Latvia, Lithuania, Malta, Moldova, The Netherlands, Norway, Poland, Romania, Russia, Slovakia, Slovenia, South-Korea, Spain, Sweden, Switzerland, Taiwan, Ukraine, USA, and Estonia.
The 1st prize was not given out this year. But other prizes were divided: the second prize was given to Ukrainian soprano Anna Tverdova and Armenian bass Sargis-Bazhbeuk-Melikyan, and the third prize was awarded to soprano Kamile Bonté (Balabonaite) from Lithuania and to the Finnish bass-baritone Samuli Taskinen. The best pianist award was given toAshot Drnajan-Babrovski from Belarus.

Opera production: "I Capuletti e i Montecchi" by Bellini
The production provided a modern, now-widespread perspective on an old love story – once carried on paper by William Shakespeare – blurring or eliminating gender roles altogether. Why not? Love is and has always been.
Toomas Kuter – Pärnu Postimees, 28th of May 2019.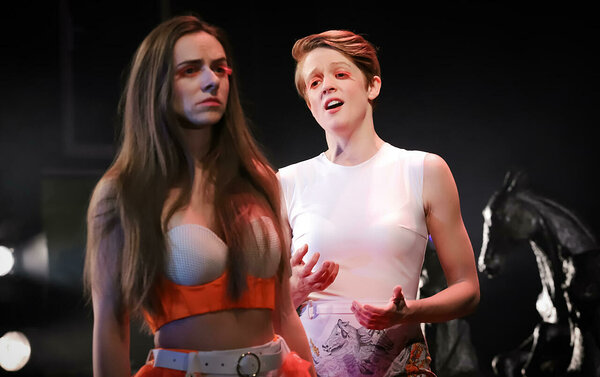 PromFest's ninth opera production was chosen for the winner of The Klaudia Taev Competition 2017 – Abigail Levis, a mezzo-soprano from the USA. She sang the role of Romeo as Giuletta was performed by Belarusian soprano Margarita Levtšuk, the singer who was awarded in the same Competition 2017 as the Audience Favorite. Tebaldo was performed also by the prize-winner of the Klaudia Taev Competition – a Russian tenor Iurii Rostotsky was awarded the 3rd prize in 2015. It was already the fourth co-production with the Kaunas State Musical Theatre since Attila in 2011. It was directed by Estonian film director and screenwriter Katrin Tegova, the musical director and conductor was Erki Pehk, set, and costumes designed by Madis Nurms. There were two performances given in Endla Theater on the 19th and 21st of May. The production stays in the repertoire of the Kaunas theater.

Performances of previous PromFest's opera productions: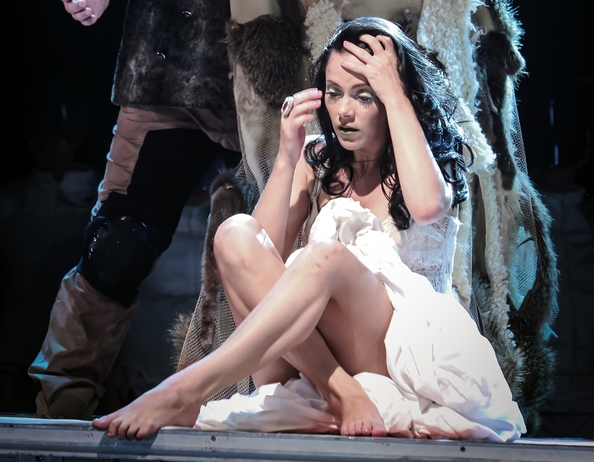 This festival was a unique one where the audience had an opportunity to see three different PromFest productions during one festival. There was last chance to see the very last performances or The Tsar's Bride by Rimsky-Korsakov which was running in Kaunas State Musical Theatre since 2013 and Aida by Verdi which had its last show after around 20 shows since 2015 in Tartu Vanemuine Theatre. PromFest welcomed back the prizewinner in 2011 Elina Šimkus (photo left) as Marfa, Jomante Šležaite (left on photo right), the winner of the year 2015 as Aida and Anželina Švatška (prizewinner 2005, right on photo right) as Lyubasha and ´Amneris. The Tsar's Bride, directed by Teet Kask and conducted by Jonas Janulevičius was performed on the 20th of May, and Aida, directed by Madis Nurms, also the scenographer of both of these two productions, and conducted by Erki Pehk was performed on the 25th of May. Both performances took place in Endla Theatre.
Meeting Dolora Zajick:
"There are a lot of singers who never reach their goal. It's that simple. It really has to be a great will; you have to be disciplined. It takes 10 years to learn to be a singer. As long as becoming a good doctor, for example. You have to go through several difficult stages. It's very a long process. Singing seems easy, but it's definitely not. "

Dolora Zajick – Ammende Villa, 26th of May 2019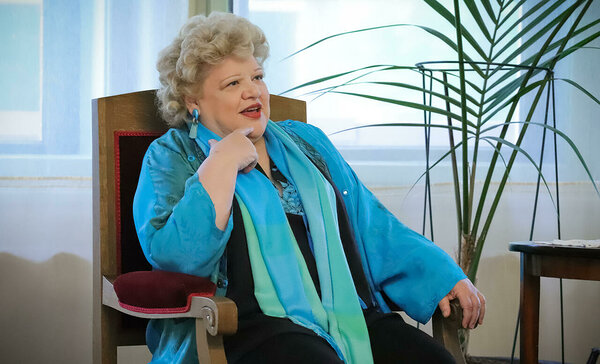 On May 26th, in Villa Ammende, was organized a public meeting with Dolora Zajick, the chairwoman of the Klaudia Taev Competition. The long-time soloist of the New York Metropolitan Opera has been called the "voice of the century." The audience of the festival had a great opportunity to listen to his memoirs about the beginning of the singer's path and its difficulties through the ages. The event was hosted by Hans Nieuwenhuis, longtime director of the Dutch Opera Studio and opera director.